Dental Implants in Rancho Cucamonga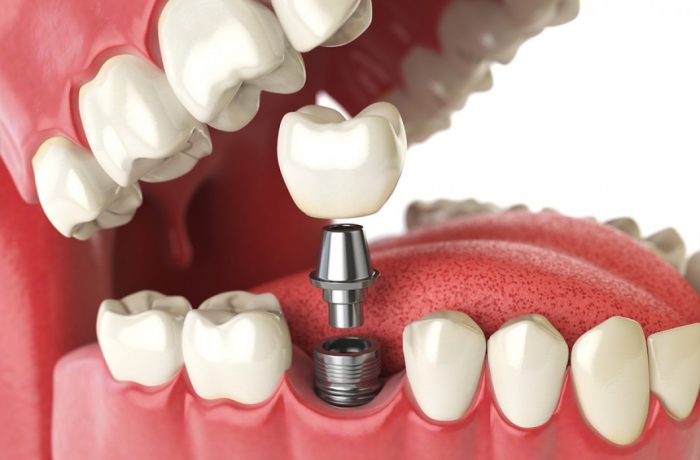 Dental Implant Center
AzzawiDental Implant Center is pleased to offer its patients the convenience of permanently replacing missing teeth with dental implants. In our state-of-the-art Rancho Cucamonga location we use the latest technology including CT Scans and computer-generated models of the patients' mouths to identify the precise surgical position and depth for the implants. This allows for greater patient comfort and shorter treatment time than traditional implant procedures.
Dental implants are teeth that look and perform like natural teeth. Dental implants are a superior alternative to traditional bridges and dentures which can be inferior to implanted teeth in many ways, including comfort and ease of cleaning.
A dental implant is actually a replacement for the root or roots of a tooth. Dental implants are made of titanium, which is lightweight, strong and biocompatible metal. Titanium and titanium alloys are the most widely used metals in both dental and other bone implants in the medical field.
Titanium's special property of fusing to bone is the basis of dental implant success. When teeth are lost, the bone that supported those teeth is also lost. Placing dental implants prevents bone loss by stabilizing the jawbone. Dental implants also help maintain the jawbone's shape and density,meaning they also support the facial skeleton and the soft tissue structures such as cheeks, gum tissues and lips.
Dental implants can help you eat, chew, smile, talk and look completely natural.
Make An Appointment
Give us a CALL to set an appointment,  email us at info@azzawidental.com or simply fill out the form below:
Se habla Español