Same-Visit Ceramic Fillings in Rancho Cucamonga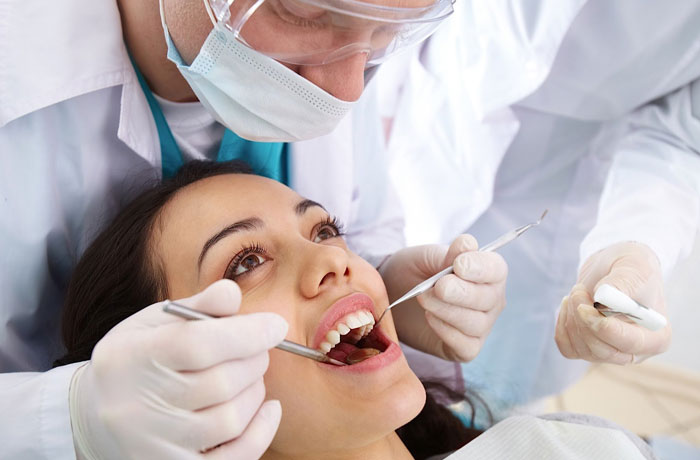 Same-Visit Ceramic Fillings
Beautiful All-Ceramic Restorations in One-Visit, done on-site at Azzawi Dental!
Do you want highly aesthetic, tooth-colored fillings – created and placed during a single dental appointment? Would you prefer not to have an impression and a temporary? Do you prefer metal-free, bio-compatible materials?
All this is now possible thanks to CEREC. These ceramic restorations can be created and placed during a single appointment at Azzawi Dental. CEREC is a sophisticated CAD/CAM system for the production of all-ceramic inlays, onlays, partial crowns, veneers and crowns for anterior and posterior teeth.
4 Steps to Having Perfect Teeth with CEREC
After the consultation in our office, a camera captures the area to be treated.
The dental prosthesis is then created as a 3D model on our state-of-the art computers.
The restoration created on the computer is subsequently milled from a ceramic block in our advanced dental milling equipment.
The finished ceramic restoration is inserted just a little while later.
Benefits at a Glance
CEREC – a procedure with a long tradition
The CEREC procedure has been successfully used for more than 25 years with over 8 million patients being treated using the CEREC procedure. More than 20 million ceramic restorations have been created and placed. Long-term clinical studies demonstrate that CEREC restorations are at least equivalent to gold restorations and can even achieve better results than gold fillings depending on the individual case.
No conventional impressions
The CEREC 3D measuring camera scans the prepared tooth in just a few seconds. This eliminates the need for unpleasant silicone impressions.
No temporaries
CEREC restorations are milled out of a solid ceramic block in just a few minutes. They are then ready to be placed immediately. This eliminates the need for temporary fillings and crowns. It also means that you need only one appointment. And you don't have to wait for days on end until the ceramic filling is finished.
Metal-Free, Highly Aesthetic
CEREC restorations are milled out of a solid ceramic block and contain no metals. Because the restoration is made with precision technology, it looks and feels natural.
One-Visit, No long waiting periods
Because CEREC restorations can be placed immediately, you need only one appointment. And you benefit from tooth restorations which have demonstrated their durability time and time again.
Make An Appointment
Give us a CALL to set an appointment,  email us at info@azzawidental.com or simply fill out the form below:
Se habla Español